Your Diverse Workforce Wants Flexible Benefits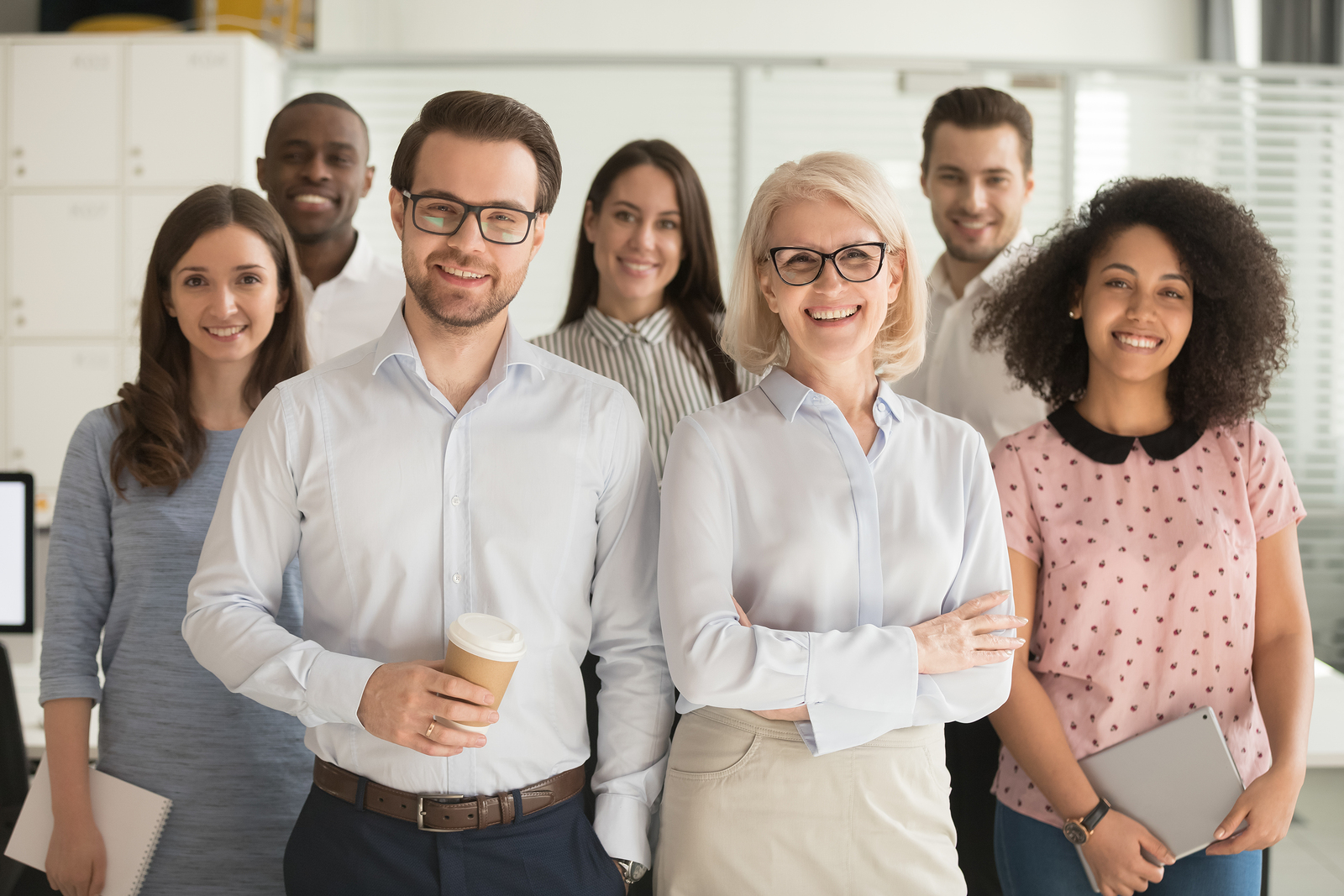 First off, your workforce demographic has probably changed over the years. Secondly, today's best "man" for the job might still be a man but it might also be a young woman or a gender non-conforming individual. For instance, your most productive employee could be a senior citizen or a disabled person. Or even a person from a wide variety of ethnic origins. The innovator on your staff could be married, single, divorced or widowed.
Qualified employees come in all shapes, ages, sizes, and personal circumstances. To hire and retain the best of the best, your benefits program must be just as flexible as they are.
Workplace diversity is a good thing.
Transitioning to a more diverse workforce is good for businesses. The Harvard Business Review article, "Diverse Teams Feel Less Comfortable — and That's Why They Perform Better", explains why. For instance, Firms with a homogeneous workforce are more social but above all, a diverse workforce produces higher sales and profits. When you go into business, that's usually the bottom line.
Workplace diversity is a fact of life because it benefits everyone concerned. If diversity improves your company's performance, it's a good idea to implement a benefits strategy that helps you find and keep employees who help you meet your business goals.
Flexible Benefits Promote Employee Satisfaction
Benefits make a big difference in employee hiring and retention. If Your company offers salaries and work experiences that are the same as every other company, benefit flexibility might be your company's only edge.
You'll have to get creative when planning a benefits program that has something for everyone. If you're offering health insurance, dental insurance, sick pay, and short-term disability coverage try adding something different or new. Here are a few benefits to consider.
Retirement Benefits
For example, retirement benefits don't sound very creative until you read the data from the non-profit, Employee Benefit Research Institue. Apparently, only 11% of workers in the private-sector have job-related pension plans. In conclusion, it's a big reason why older employees push to continue working long after they reach the traditional retirement years.
Financial Wellness Programs
A recent press release from the EBRI discussed the growing interest in employee financial wellness as a benefit. Moreover, there is no consensus as to how to implement a program. Employers have reported employee interest in tuition reimbursement, student loan assistance, financial planning training, savings matches, and others.
Transportation Benefits
Despite recent changes to this program, you can still assist your employees with a transportation benefit. You set up a fund using your employee's pre-tax income to pay for qualified transportation expenses. It saves money by reducing an employee's taxable income.
Remote Working
In addition, remote working (telecommuting) is the ultimate flexible benefit. When employees work remotely, it improves productivity and saves employers many of the costs associated with providing a workspace.
Fill the Gaps With Voluntary Benefits
In conclusion, benefits don't have to be one-size-fits-all. As you interact with your unique workforce, find out what's important to them. You can use that knowledge to provide a menu of employee-paid voluntary benefits. Voluntary benefits allow you to give your employees optional coverages with minimal employer costs.
Contact Health Consultants Group
Let us help you create a flexible benefits strategy that meets the needs of your diverse workforce. Visit our Contact Page or call us at (800) 367-2482 to talk to one of our professional benefits consultants.