Health Care Technology That Meets Employee Expectations?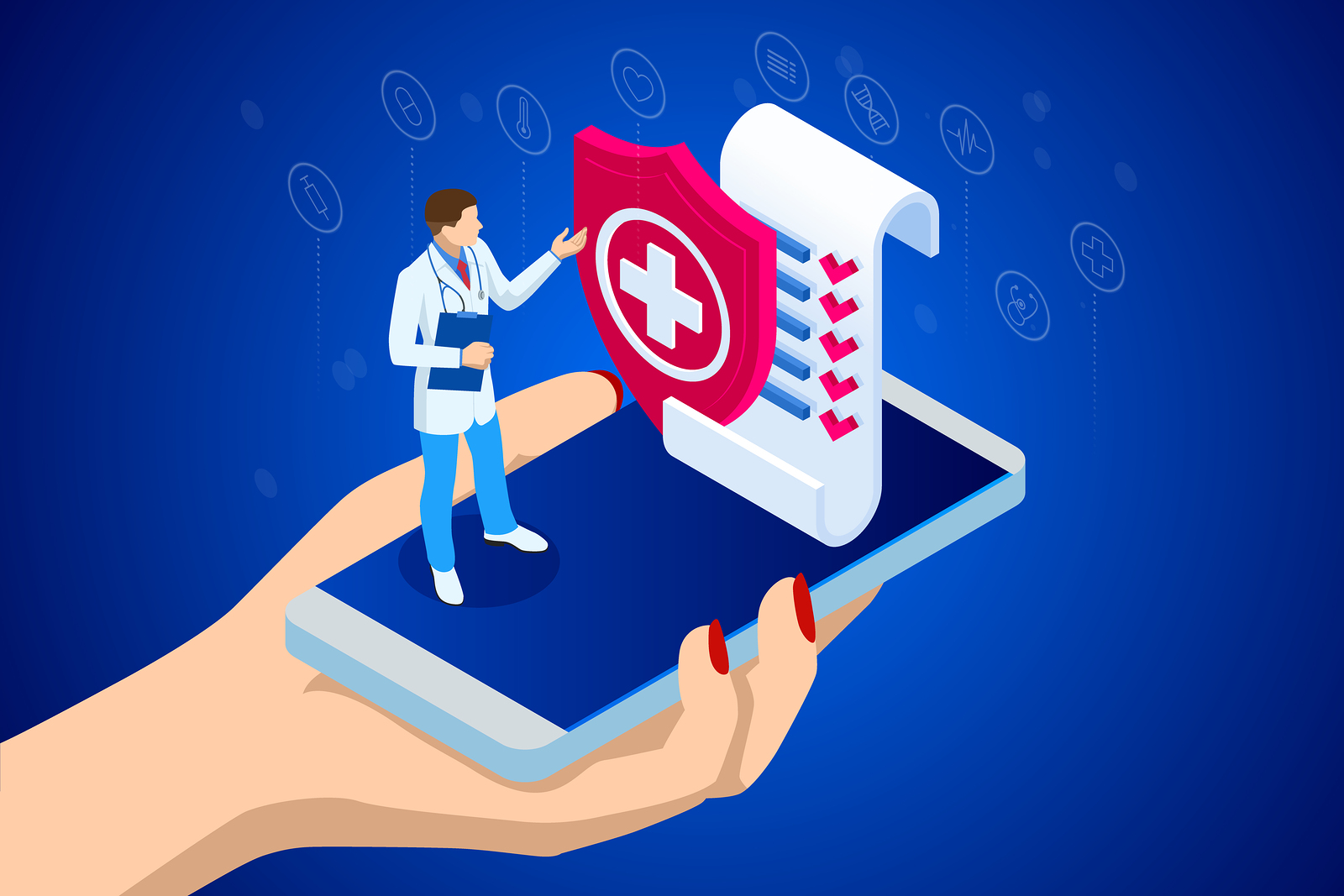 A flexible health insurance program helps you attract and retain employees. Now, more than ever, health care technology is an essential key to meeting employee expectations. Technology is an integral part of practically every business task. Employees expect comparable timesaving, cost-efficient technological options for reviewing, managing, and accessing their healthcare benefits.
Simplicity
Workers want to use technology to access healthcare information and data, but some prefer simple options. The technology you offer your employees should include accessibility alternatives that respect both preferences.
Portability
Employees want access to health insurance and wellness options when and where they please. Healthcare apps offer a simple phone-based alternative to traditional internet-based benefits portals.
As 81% of Americans own smartphones, apps could make health insurance and benefits information easily accessible to just about everyone. The Aetna Health App is one example. It gives employees convenient access to a digital ID Card, benefits descriptions, deductible-tracking, in-network physicians, and other relevant data.
Telemedicine Options
Telemedicine reduces costs and makes healthcare more convenient. Unfortunately, availability is complicated. It's typically contingent upon insurance company policies but also on federal and state laws and guidelines.
That changed temporarily during the COVID-19 crisis. With many states following "shelter in place" directives, patient medical consultations were often remote-only. As these temporary measures expire, patients will want continued access to remote healthcare via phone calls and video consultations.
Teletherapy Options
Remote mental health counseling provides benefits similar to other telehealth services. Teletherapy saves time and money for both mental health professionals and patients. It allows counselors to work with residents in rural areas. It also allows mental health professionals to practice from locations outside of metropolitan areas.
As critical essential workers, psychologists remained in practice throughout the pandemic. Encouragement from the American Psychological Association prompted a temporary change in remote mental health counseling protocol. It's a convenient mental health option that employees will want to retain.
Remote Monitoring Technology
Wearable medical technology generates data that allows physicians to monitor their patients remotely. The devices save time and medical costs as they allow patients to avoid frequent doctor/testing visits.
The American Heart Association speaks favorably of RMT for monitoring cardiovascular disease. The organization takes the position that RMT technology requires better guidance. Still, they acknowledge that it can"…empower patients to better manage their health and participate in their health care…" Doctors recommend remote applications for patients with high blood pressure, heart failure, and atrial fibrillation.
Diabetic patients benefit from continuous glucose monitoring options. A sensor attached to the patient's abdomen records information and sends it to a smartphone or a tablet. CGMs are used primarily by patients with Type 1 diabetes.
Online Medication Shipment Services
Physicians agree that mailorder medication contributes to consistent dosing and better health outcomes; in 2018, physicians used Surescripts to issue 17.7 billion electronic prescriptions. Most of the patients still hopped into their cars and went to brick and mortar pharmacies to pick up their medication. A 2019 BMC Health Service Research study showed that only 25% of patients used convenient mailorder prescription services.
Prescription shipment services are the perfect complement to electronic prescriptions. They save a patient's time and transportation costs by delivering medications to their door. While many pharmacies ship medications, Pillpack and CVS Pharmacy provide pill organization services. They manage all of a patient's prescriptions, prepackage them into doses, and ship them to your door.
The Health Consultants Group
During the pandemic, health care technology became the go-to resource for many patients. Some of your employees will welcome the return to their usual health care traditions. Others won't want to go back.
If you'd like to know more about health care technology options that meet your employees' needs, give us a call at (800) 367-2482. We'll help you evaluate your options.