What Employee Health Benefits Should I Include?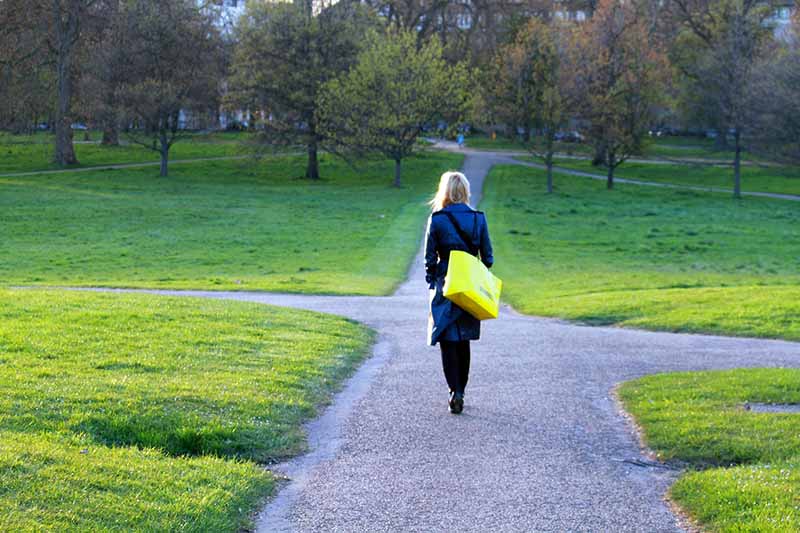 Did you know 78% of employees would likely remain with their employer because of their benefits? Health benefits are becoming more a reason for people to stay at their job because it's expensive to pay for them if they're not included.
Companies are looking for ways to make health benefits more personalized and provide more options and programs for their employees. Keep reading, and we will walk through employee health benefits and which you should include.
Health Benefits
Small businesses to large corporations need a base for their employee health benefits. As a company, you want to provide your employees with coverage for their most basic medical needs.
There is a place where you can start and figure out what your goals are and what would best fit your employee health benefits plan. We are going to go through the foundation of benefits to give you a starting point.
Paid time off or vacation days and sick days
Health insurance
Life insurance
Dental coverage
Vision coverage
Retirement benefits, 401k
HSA, FSA, HRA or healthcare spending accounts
Long and short term disability coverage
Childcare benefits
Health and wellness programs
Relocation cost coverage
Commuting and travel reimbursement
Workplace benefits, such as food, coffee, remote work flexibility, and gym memberships
Some of these benefits are required by the law, such as giving employees time off to vote, jury duty, and military service. Comply with workers' compensation requirements and Federal Family and Medical Leave (FMLA).
Not all benefits are required, from retirement plans to dental or vision coverage to life insurance; these aren't a part of the law.
These extra benefits can be expensive, and for smaller businesses, they may feel out of budget. There are other ways you can structure your benefits. We will walk through a few examples of creative ways you can incorporate more benefits.
Different Structures For Your Company's Health Benefits
There are two different structures for employee benefits. You can get creative if you have a strict budget.
The first is organizational-oriented benefits. If you take this route, you offer employees specific benefit coverage.
The benefits are picked and owned by the company. A few examples are a traditional health insurance policy, retirement pension or 401(k), or an instructed and planned wellness program.
The second structure is the consumer-oriented benefits. This is when employees have the flexibility to choose their benefits and have a range of options. There's usually an online benefits portal, and you have an allotted amount of time to decide to select your insurance coverage.
They are funded by the company and chosen by the employee. The examples are reimbursement plan or a certain amount of money for wellness activities every month.
You can work with consultants to help you figure out your benefits structure and what will best fit your company. You also want to make sure you're cost-effective, and we can help you do that at Health Consultants Group.
Health Consultants Group is a company that can help you decide what insurance products and benefits are best for your business, the goals you set, and the objectives you want to meet.
Why You Should Invest in Employee Health Benefits
People are discussing employee's benefit plans and how employees need to have good healthcare.
According to the Organization for Economic Co-operation and Development, the United States has the most expensive healthcare. As a company, if you aren't sure if this benefit can fit in your budget, there are some significant reasons why it's worth the expense.
We will go through a few reasons why you should offer higher-quality healthcare as a part of your employee's compensation package.
1. Wellness and Performance
Some studies show that healthy employees are more productive. If you offer benefits that are a step above the necessary coverage, you may save money.
Some programs promote well-being, engagement, and using illness-prevention services. Companies that use these programs have found themselves saving $136 per participant. It is also shown that people with health insurance coverage are less stressed. Promoting mental health at work can help with productivity.
2. Long-term Positive Effects
If you may spend a little more money on high-quality health insurance packages, you will see positive benefits. One is you will support long-term employee retention.
Also, maintaining a healthy employee population can help keep insurance premiums down. Affordable healthcare makes it easier for employees to stay healthy. You want to do everything you can to keep your employees healthy and happy and at your company long-term.
3. High-Quality Health Insurance Attracts Top Candidates
Make yourself competitive as the top candidates are looking to be more selective when searching for a job. Employers with high-quality health insurance can be more appealing.
People look at healthcare benefits as carefully as they look at their salary. Even a moderate or lower-paying company may seem more attractive to a top candidate with high-quality healthcare coverage.
4. Business Financing and Taxes
Small-business owners may want to consider tax incentives to help you with the cost of high-quality healthcare. There are federal programs that might be available for small businesses that pay a certain percentage of their employees' healthcare.
The most significant tax credit is accessible for small businesses with low average yearly salaries. You can offer these benefits and not run a large corporation. Also, some states may provide healthcare subsidies for small businesses. You should make sure you are taking advantage of local tax credits as well.
Get High-Quality Employee Health Coverage
You can see the positive benefits of high-quality employee health benefits on your employees and your company. Now, you should look at the benefits you currently offer and see if you can improve.
We are here to help you walk through your budget and your options to be the best fit for your company. We can find the best way to structure and display your benefits to your employees.
Health Consultants Group is here to help you decide what health insurance you should provide. Contact us today to get started.